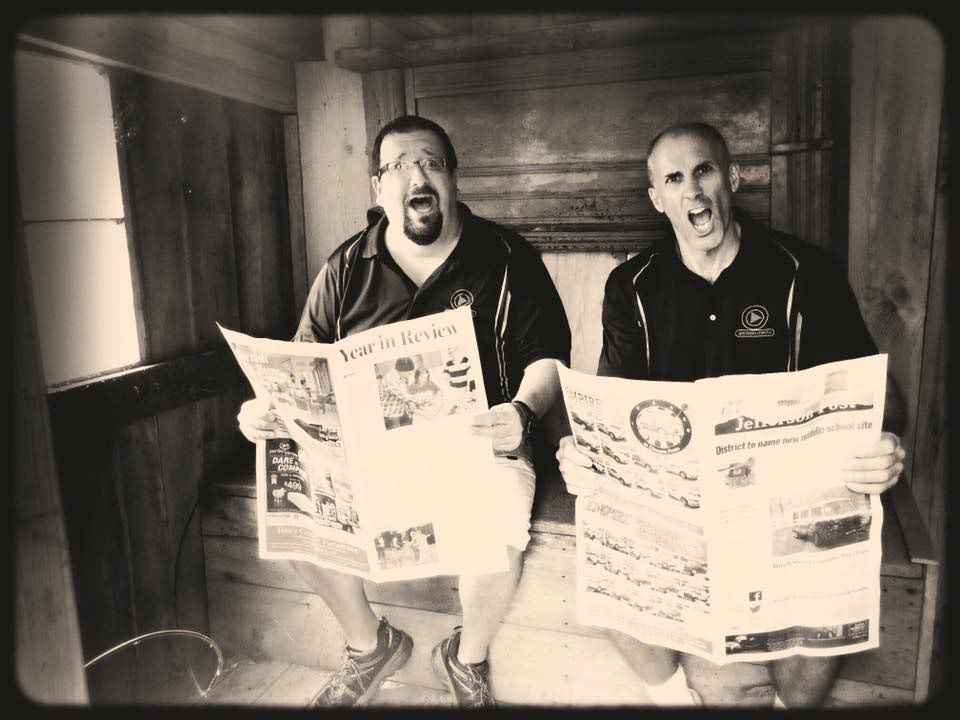 "Kelley's presentation style is refreshing, encouraging and motivating.  The information he shared in his session, "The Struggle Is Real," has helped me reach more customers for my Christmas tree farm.  I have attended many agriculture conferences and Kelley is one of the best presenters I have ever heard."
Justin Diel, President
 
Tennessee Christmas Tree Growers Association
================================
"Kelley St. Germain is a dynamic speaker with lots of energy. His seminar on Internet Marketing cut straight to the point and empowered business owners with valuable information."
Laurie Brintle-Jarvis, Small Business Center Director
Wilkes Community College
================================
"Kelley St. Germain's presentation "The Struggle is Real: Internet Tips & Tricks" had our members actively engaged throughout the session due to Kelley's interactive presentation style and his dynamic speaking ability. We received numerous comments regarding Kelley's presentation and how he provided helpful tools to impact their professional lives in a manner that was easily understood."
Jennifer Greene, Executive Director
North Carolina Christmas Tree Association
================================
"Kelley's presentation was suited for our whole membership - from young to old.  He did a great job explaining strategy in a way that was understood by all, no matter their level of technical sophistication!  He brought a real world approach to internet marketing.  Kelley was entertaining, approachable and just a pleasure to listen to.  Needless to say our membership loved him and his presentation was a highlight of our meeting."
Amber Scott, Co-Owner
Cline Church Nursery, Inc.
================================
"The Struggle is Real", Kelley's workshop on small business internet marketing, is packed with helpful, easy to understand ways to improve website and social media traffic. He has done all the homework and condensed the lessons he has learned into a powerful presentation with action points that are easy to understand and implement. He even tailored his presentation to be more relevant to the artists and musicians who made up most of our group. We had a great turnout for the workshop, because there are so many DIY people who need expert guidance on internet and social media marketing. Not only did we have a great experience hosting the workshop, we took his advice on behalf of the Arts Center, and within days, we saw noticeable results after doing the things he suggested. I can say as a director of an arts non-profit and as a working artist with a website and social media presence, that Kelley's workshop was top-notch and worth the investment for our community. "
Cristy Dunn, Executive Director
Johnson County Center for the Arts



================================
"Kelley's seminar about internet marketing landed me 4 new clients. I own and operate a fly fishing guide service in a competitive market. His insight has evened the playing field for upstarts like me. He even gave me honest feedback about issues with my website, and how to remedy those problems. Highly recommended."
Jesse Tolliver, Owner
Tolliver's Guide Service
================================
"What I enjoyed the most about Kelley's seminar is that he spoke in a language that participants could easily understand...no big technical buzz words or confusing jargon. He broke things down into easily understood concepts and actions. Every participant walked away with something that they could easily do on their own which they wouldn't have to pay somebody else to do for them. I appreciated that!"
Jan Quinn, Executive Officer
Onslow County Home Builders Association
IF YOU ARE INTERESTED IN SCHEDULING KELLEY FOR A SEMINAR,
PLEASE FILL OUT AND SUBMIT THE CONTACT FORM BELOW.